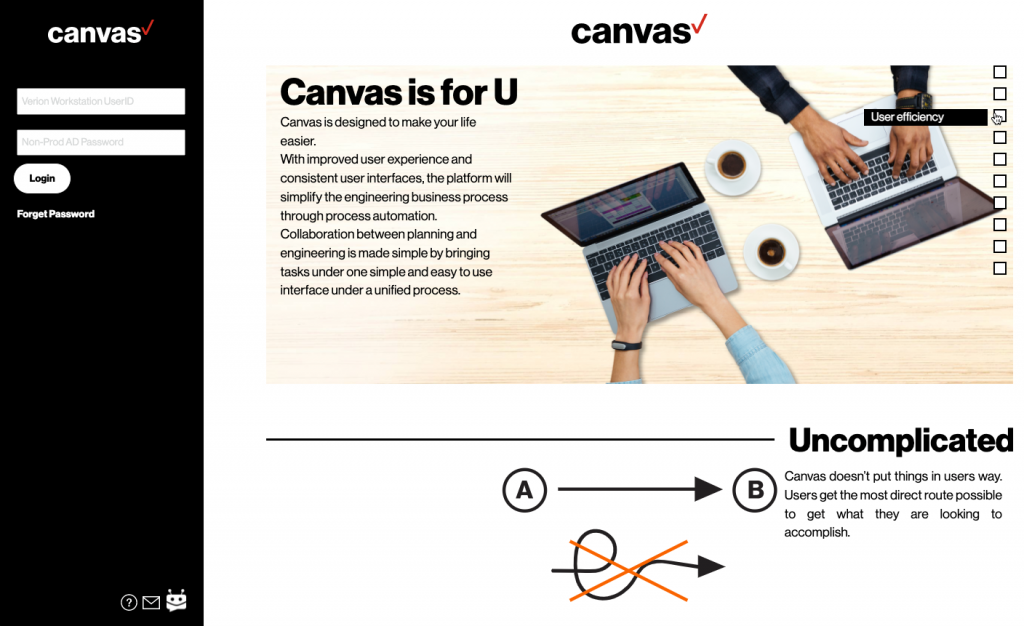 Click on the image to view.
Canvas is Verizon's enterprise design system and compliance team. In May 2020, Canvas hosted their first hackathon which had 27 competing teams. One UX designer lead each team with 3-4 full stack developers. The hackathon judges were looking for a new sign in screen for their Canvas application. 
I lead Team Mosaic and were runners up in the event. The image above is a GIF of the functional prototype. I led the team using quick design thinking (Stanford Model) and each person contributed in ideation.